MMA Main Event on September 6th @ Veterans Memorial Arena
by Aaron Gibson
July 15, 2014
39 views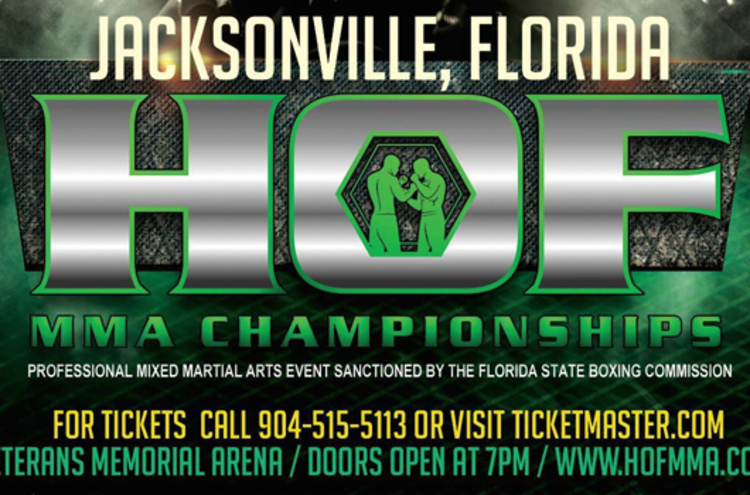 House Of Fame Mixed Martial Arts event will take place on September 6, 2014 in Jacksonville Florida at the Veterans Memorial Center. Doors open up at 6:30pm, event starts at 7:30pm. HOF is Honored to offer The Jacksonville Community, its' Businesses, MMA Enthusiasts, and Florida-Based Fighters High-Profile, Exciting and World-Class MMA Entertainment at the prolific Jacksonville Veteran's Memorial Arena.
In a press confrence, Frank Morejon, a talent coordinator with the franchise said "We chose a market that was really untouched and we want to show people what real pro MMA is about. This partnership is helping us to build the sport and really put Jacksonville on the map." Morejon also said that House of Fame MMA is sanctioned by the Florida Boxing Commission and that it would work to recruit fighters of all levels. The game card for the Sept. 6 bout will be announced sometime in August.
You can now purchase tickets on-line, view the fight card and get door to door directions to the venue. We look forward to your fighters support as well as the community support. Make sure you sign up for our newsletter in order to get the latest news on this event.
Related Articles