First Wedensday Art Walk: NonProfits for the Arts
by Joseph Cartolano
February 3, 2020
110 views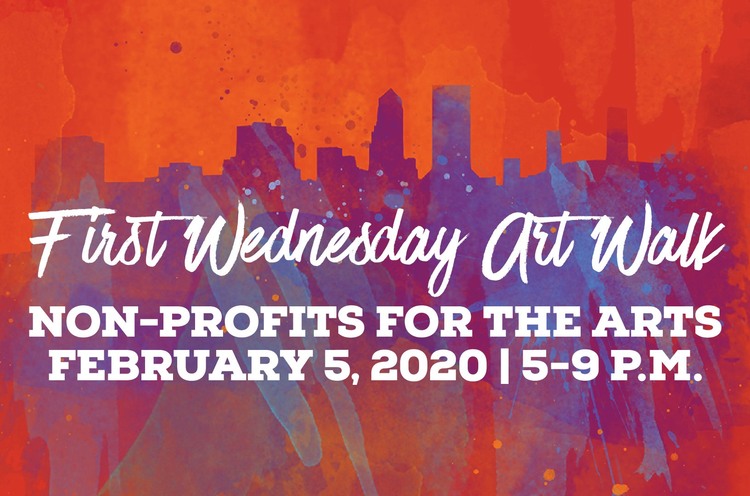 We're excited to welcome the new year and new decade with the 2020 Art Walk season! #ArtWalkJax is kicking it off with February 5th's Nonprofits for the Arts Art Walk.
Hemming Park Main Stage: Performances by Florida State College of Jacksonville danceWORKS, Three Hearts Dance, Paradigm Flux Dance Company, Players by the Sea Theatre, The Florida Ballet and more! Spoken Word poetry by The Performers Academy poets: Eric Jamaal Williams, Lady G and N.Finite Barz.
Stop by and learn more about these #Nonprofits4theArts! - World Revolt Art Gallery, Florida State College at Jacksonville danceWORKS, Unified Rhythm, Paradigm Flux Dance Company, The Performers Academy, Three Hearts Dance, Jacksonville Arts & Music School and Ritz Theatre and Museum.
#ShopSmall with - Alternate Bazaar Art, The Bead Bowl, Becky Lyons Art, Belle Epoque Poetry, The Bead Guy, Tovah2Creations, SELAH Arts, Nani Mana Jewelry, Maribeth Sanche Illustrations, Bluedoorbodega, Sarah Sew Geeky, Boho Babie Brand Lifestyle, Mackenzie Renn Arts, Jennifer Mangaoang, Global Bambini,Unique Woodoworks, New Reads Publications, Linda's Gourds Gone Wild, Itzcali Huichol, and more!
Staff Favorites: Special Formula Band presented by De Real Ting Cafe, Vaga Bodega andVagabond Flea
Food Truck Valley: Best burgers Jax Food Truck, Chubby Burrito, Dgwood's Food Truck, fusion Food Truck, Humble Wood Fire, Happy Grilled Cheese Truck, Back to the Grind Mobile Cafe
Related Articles