Rodney Atkins at Mavericks Recap
by Joseph Cartolano
January 27, 2014
44 views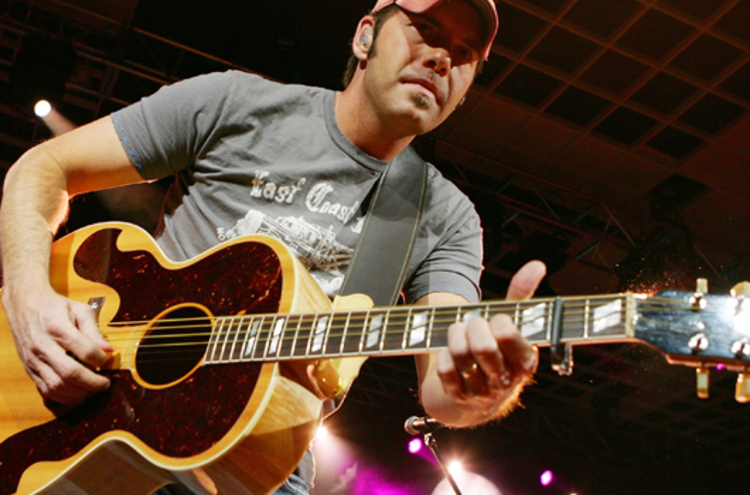 Jacksonville FL - On January 25, 2014, Mavericks hosted Rodney Atkins who performed in front of lots of his fans. Braving the cold weather, many people came out to see this performer. Before the country singer went on to perform, two opening acts took the stage to get the crowd warmed up: Rose Falcon and Frankie Ballad.
Each of them was great in their performances. Frankie Ballad got the crowd going with his hits, "Bunch of Girls" and his newest song "Helluva Ride". Frankie also played a cover of John Mellencamp's song "Ain't That America". Personally, I liked his music; he had some great songs and was no stranger to Mavericks as he performed there last year. He also has a new album that will be released next month. As for Rose Falcon, she is new to country music and is also Rodney Atkins' wife. An interesting fact is that if you were an Inspector Gadget movie fan back in 2003, she played a song for the second Inspector Gadget movie. That was the first time she was introduced as a pop singer. Now that she's a country singer and starting over, it seems she's ready for a country music career.
After the opening acts were done with their performances, Rodney Atkins came out and the crowd went insane. As you may know he is famous for his songs; "If You're Going Thru Hell", "Watching You", "It's America", "These Are My People", "Take A Back Road" and "Cleaning This Gun". He came out and got the crowd started with the songs "About the South" and "He's Mine". Rodney also had his band members do some classic rock instrumental song mashups like "More Than a Feeling", "Sunshine Of Your Love", "Smoke On Water", "Iron Man", "Stairway To Heaven" and an awesome drum solo. He did a little acoustic bit by himself playing "Watching You" and "Cabin In The Woods". Towards the end of the show, Rodney performed "Cleaning This Gun (Come On In Boy)" with an intro of Hank Williams Jr's classic "Country Boy Can Survive" and ended the show with "These Are My People". Rodney Atkins' encore was his biggest hits "Farmer's Daughter" and "If You're Going Thru Hell (Before the Devil Even Knows You're There)".
Overall, I thought his performance was great, but I think his band members had more fun performing than he did. His songs are true to country talking about loving the south and enjoying country life. Rodney Atkins had performed at Mavericks before and had opened up for Brooks & Dunn back in 2008. He's more of a headliner when he's playing bars, festivals, and clubs. I think he's a great entertainer, but I think there are better country artists out there. I would say this guy is worth seeing when you have a full house of people in a smaller venue like a club or bar.
Related Articles