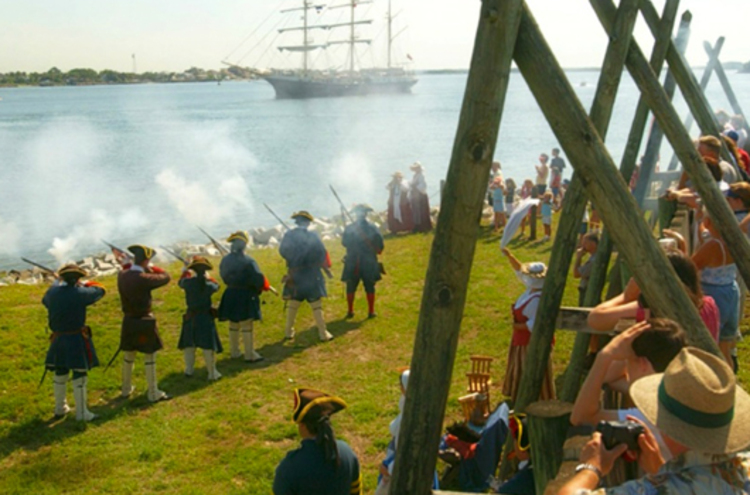 For years the exact location of Ft. Caroline, the first French colony has been a mystery. Historians believe the fort was located here in Jacksonville along the St. Johns but to this day until July 29th 2014, there were no positive identifications of the exact location. Earlier this year, researchers asserted the colony was located, not on the St. Johns River, but on the Altamaha River in southeast Georgia.
State Rep. Lake Ray believes he and his son Lake Ray IV and Mark Lloyd may have made the discovery of a lifetime. Lake Ray announced his findings Tuesday morning at a news conference. He believes their findings confirm the landmark's Northeast Florida location along the St. Johns River.
Ray, along with his son, Lake Ray IV and Mark Lloyd have been looking into this specific location now for a couple weeks. Using historical books and Google Maps, they believe they might have found a location that matched the dimensions and geographic area. Ray has asked the the area to not be reveled to prevent tampering and looting of the site. The site is being protected by the Coast Guard and National Park Service, and tampering with the site is a felony.
Ray's team found some artifacts in the area that they believe to be accurate with what would make this the spot. Their findings included coal from a possible blacksmithing operation, part of a serving tray and part of what could be a chalet . Ray IV said he used maps to distinguish that this is the spot. He said that you can see the motes on the island and also the triangle in the middle making this the spot.
Photo Credit Cyd Hoskinson / WJCT
Related Articles