HOTEL CALIFORNIA "A Salute To The Eagles" Is At The Thrasher-Horne Center Friday
by 904 Newsroom
March 13, 2018
25 views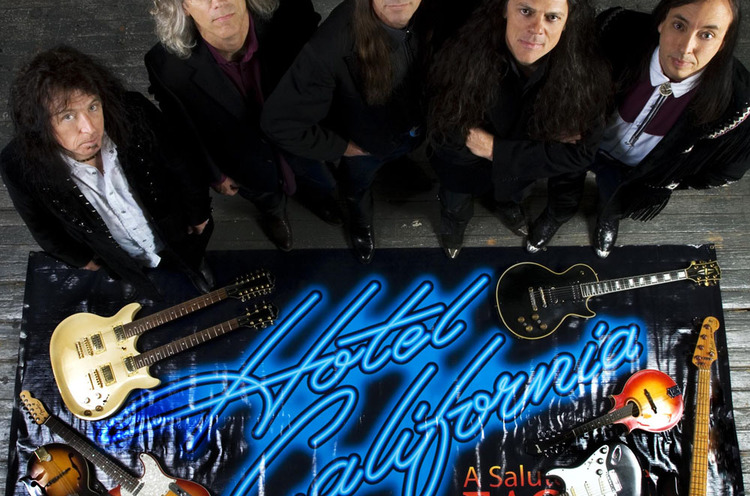 For more than two decades, HOTEL CALIFORNIA has touched the hearts of fans all over the world, by faithfully and accurately reproducing the Grammy award winning sounds of the Eagles. See how a spirited blend of originality and the pursuit of excellence have taken HOTEL CALIFORNIA to a level of international recognition normally reserved only for gold and platinum recording artists.
This dynamic, highly acclaimed show incorporates their very own world renowned vocal harmony, and authentic instrumentation, including all specialty instruments in a stage spectacle that is both modern and exciting. Each concert presents an exciting, showcase of The Eagles megahits such as "Take it Easy" "Heartache Tonight" and of course "Hotel California" as well as selected titles from the solo works of Don Henley, Glen Frey, and Joe Walsh.
HOTEL CALIFORNIA "A Salute to the Eagles" was founded with the intent of filling the void left by the demise of The Eagles in 1982. By blending their extraordinary vocal and musical talents, HOTEL CALIFORNIA faithfully and accurately reproduces the sound of the Eagles studio recordings while recreating a classic sound which undeniably transcends the boundaries of Rock, R&B, and Country while delivering a modern, action packed performance that brings this timeless music into the new millennium.
The group performs 150 - 200 high profile events every year, including special corporate functions, charity benefits, fund raisers, outdoor concerts, festivals, and fairs, playing main stages receiving top billing as a national act, as well as opening for some of the most prominent names in the entertainment industry. See the "clients" page for a sampling of credit, references and satisfied customers.
Each concert presents an exciting showcase of The Eagles mega-hits such as "Take it Easy", "Heartache Tonight", and "Hotel California" as well as newer releases "Get Over It" and "Love will Keep Us Alive". The group also performs select titles from the solo works of Don Henley, Glen Frey, and Joe Walsh.
This timeless music is appealing to audiences of all ages, bringing back memories and touching the hearts of every generation. So join us now on a trip down a dark desert highway, feel the cool wind in your hair, and experience the Grammy Award winning sounds that defined a generation.
Related Articles