St. Augustine Pirate & Treasure Museum Welcomes Back Captain Carl Fismer
by 904 Newsroom
March 15, 2018
45 views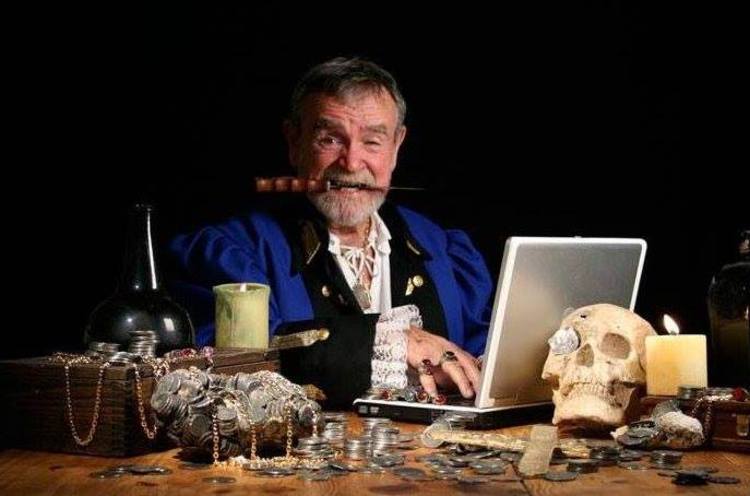 The St. Augustine Pirate & Treasure Museum is pleased to welcome back Captain Carl "Fizz" Fismer – world renown maritime historian and treasure hunter for a special presentation in the museum Courtyard. Fizz will be making a special appearance at the Pirate Museum from 12 Noon –until 3 PM on Saturday March 31st. A longtime friend of the museum, Carl Fismer holds a wealth of knowledge regarding the treasure hunting trade – and tales of his exploits in the industry.


The St. Augustine Pirate & Treasure Museum, located at 12 S. Castillo Drive in the heart of the Nation's Oldest City – has been privileged to have some of the finest artisans and characters illuminate our courtyard; and we are pleased that our first event of the Spring season features one of the great sea voyagers of our time.


Fismer indeed has a lifelong history of adventure, portions of which have been told in his books Man Overboard: Captain Fizz and the Treasure Bizz, and Uncharted Waters: The Life and Times of Captain Fizz - both of which will be available for signing at the presentation. Fizz will speak about the Taj Mahal treasure as well as his dive tour experience with the Scubawize Company. The event will include a power point presentation, a meet and greet for any questions and a contest to include Scubawize.
Home of one of the world's largest collections of authentic pirate artifacts and treasures. See the world's only authentic pirate chest, its oldest wanted poster and one of only three Jolly Roger flags in existence. Fire a cannon, climb aboard a ship and learn about famous pirates. Many exhibits were designed by Disney Imagineers. A kid-friendly attraction and perfect for a rainy or hot day. Open daily 10 am-7 pm. $13.99/adults and $6.99/children.
Related Articles