Ponte Vedra Concert Hall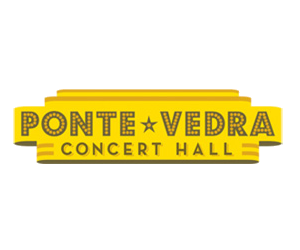 Ponte Vedra Concert Hall
1050 A1A North Ponte Vedra Beach, FL 32082
Ponte Vedra Beach, FL 32082
904-209-0399
Social Links




About Ponte Vedra Concert Hall
The Ponte Vedra Concert Hall (PVCH), a multipurpose performing arts facility located in the heart of Ponte Vedra Beach.
The first phase of construction completed in Spring 2011, and successfully converted the main floor of the former Cornerstone Baptist Church into a modern performing arts facility with the flexibility to house multiple events, varying from a 450 person theatre style layout, or up to a 900 person standing room only concert hall.
The second phase of renovations aims to add an additional 400 seats to the upper level, plus a VIP lounge. The entire 2nd phase will be funded by private organizations and individuals through the Friends of the Ponte Vedra Hall Inc.
---
Ticketing Hours:
Thursday & Friday 10:00am - 6:00pm
Saturday 9:00am-5:00pm
Tickets are also available at The St. Augustine Amphitheatre
Upcoming Shows
Map
View Larger Map